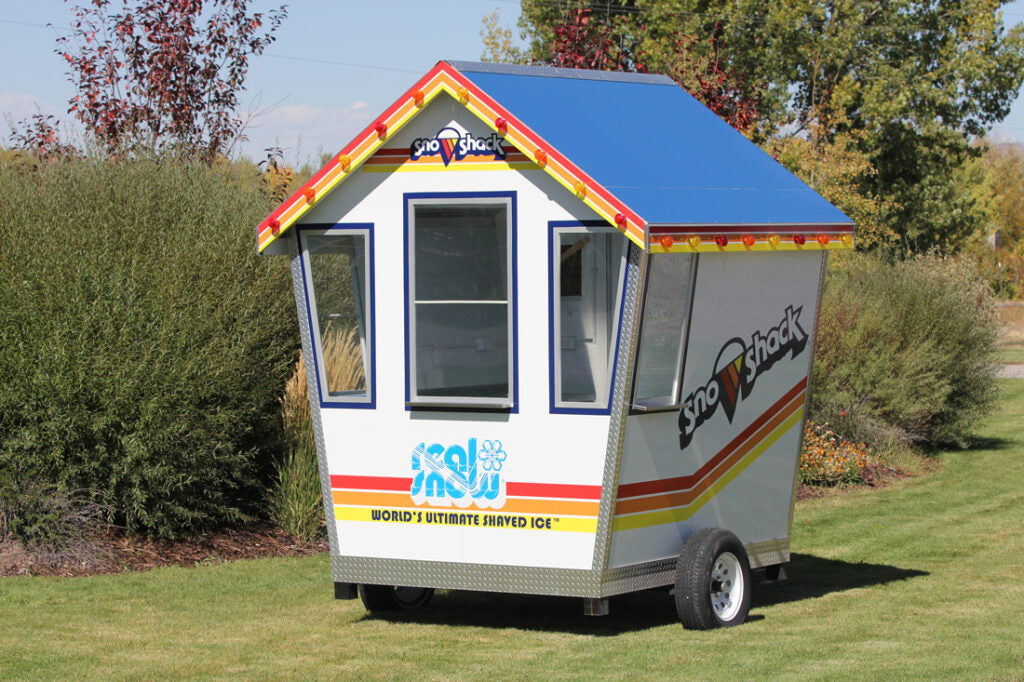 Sno Shack Building
For many Sno Shack operations, the ideal home for your business is in a traditional "shack". A Sno Shack serves as a semi-permanent location that your customers can expect to see every season, but if you find a better location, moving is not an expensive ordeal.
Our branded shacks start at $33,995 and can be customized.
Call or Email for more information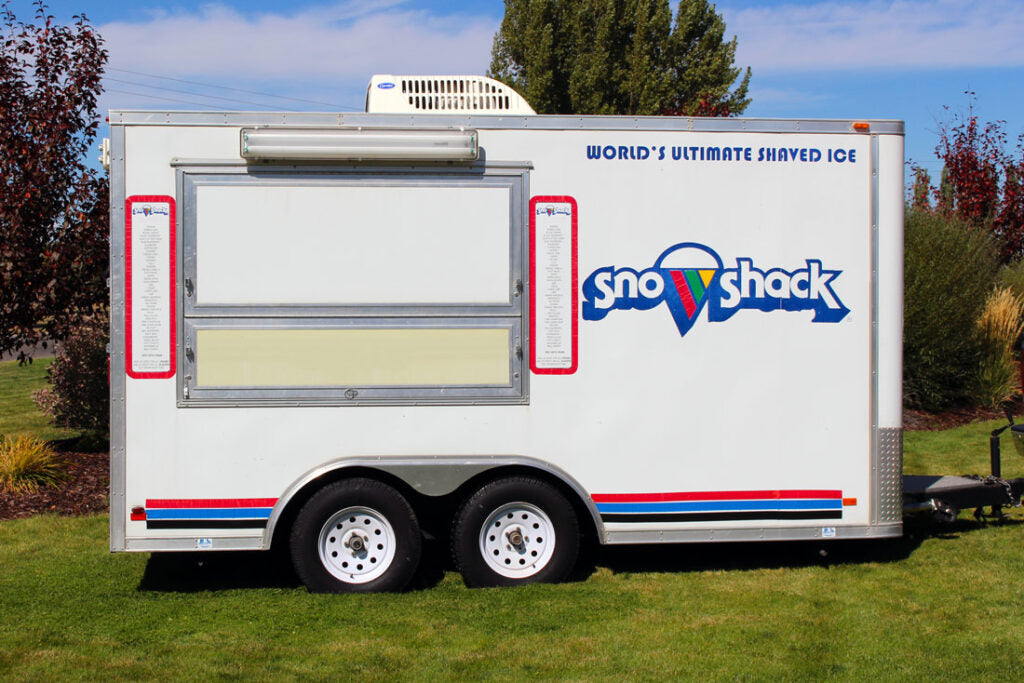 Sno Shack Trailer
Trailers provide a full "shack" experience with added mobility. Our trailers are towable and will allow you to set up shop at events such as fairs, food truck gatherings, etc.
Sno Shack Trailers start at $30,000 and are customizable.
Call or Email for more information